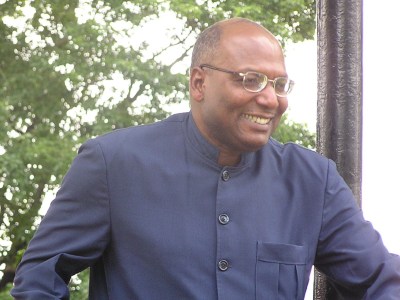 Senator Wade Mark
Sometimes I wonder why we in Trinidad & Tobago are not progressing in the manner we ought to, given the abundance of natural and other resources at our disposal.  Reading the daily newspaper on Republic Day made me realize that we may be moving nowhere at warp speed.
While trying to understand the ramifications of the 2008/2009 Budget presentation made two days before and coming to terms with the fact that I now have to pay more for premium gasoline and if I choose to purchase a new vehicle I will have to endure a substantial price increase, I expected that those entrusted to effectively defend us will really articulate the sentiments shared by the citizens to those in Government.
However, two days after the budget presentation I am reading on the daily news that opposition Senator Wade Mark alleging that there is Video Tape somewhere showing the Chairman of UDECOTT receiving $27 Million in bribe money (Read the article).  Now I am certain that such video will never surface since this particular Senator has made numerous similar allegations in the past without ever producing and evidence.  But even more than that is the fact that here he is saying $27 Million in Cash.  Yea right —- Cash —- $27 Million.
In a time when we should be serious about treating with the global economic state of affairs and the issue of crime, here we have these non substantiated accusations which seem to be just a waste of time.
The reason why this upsets me is because of the individual who seem to have an agenda to simply speak a bag of garbage whenever he has the opportunity to do it.  Wasting senate time!  In the past whenever he made his claims he never can back it up and always hide under the cloak of parliamentary privileges and I am quite sure this is another instance.
I believe it's about time that we let these time wasters know how we feel about their actions and with this in mind I will like to announce Senator Wade Mark as JACKASS OF THE DECADE.
POST YOUR COMMENTS IS REPLY BOX BELOW